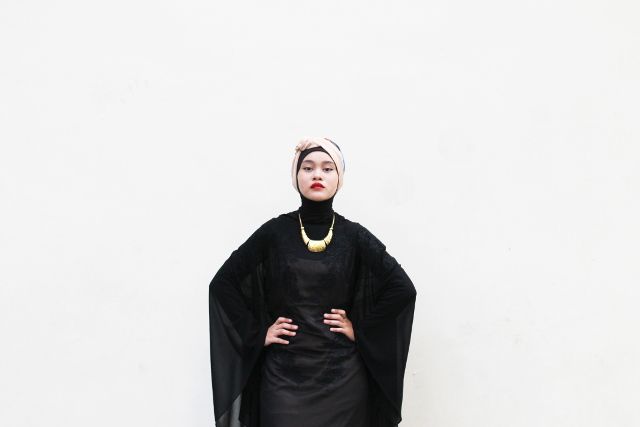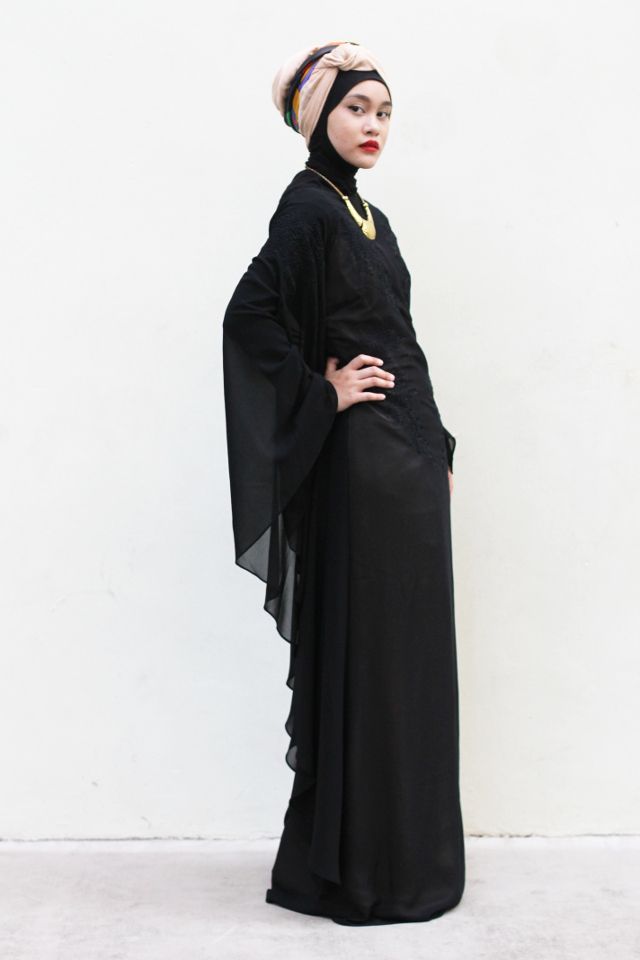 Black is often misunderstood. It is a colour that represents independence, strength and sophistication. Black is also the epitome of mystery. However you see it, black remains powerful.
When I first put this dress on, I wanted to move slightly away from my comfort zone because usually with dresses I like to style it with very minimal accessories. I dismissed the idea of piling up on my accessories and settled on a simple necklace with a turban. Changing your looks, once a while is refreshing.
Although I wear the turban only for shoots most of the time.
Recreate my look by heading to Surisara.com and get your hands on this beautiful and very luxurious kaftan from the Syomir Izwa
♥
Surisara collection.
p.s. Can you guess which songstress inspired the turban for this look?
Clue is in the title!
Outfit
Dress : c/o
Syomir Izwa

♥

Surisara (Melati)
Necklace : Talisman
On Lips :
Sephora Rouge Cream Lipstick (The Red)